Yes, top 10 lists are incredibly stupid. I know this, but I also feel this immense urge to create one of my own, specifically about TV. As anyone who knows me knows, I love TV – a lot. I am not a professional critic and I don't watch EVERYTHING, but I do watch enough to make strategic recommendations and analyses on shows. Here are my caveats:
The first 2 are definite top 2. After that, there is not rationale to order.
I could only narrow it down to 11, so it's really a Top 11 list. I get to do this because this is my blog and my article.
I did not watch some big shows this year – Twin Peaks: The Return, American Crime, I Love Dick, Queen Sugar, One Mississippi, Better Things, or The Deuce.
I am not a professional TV critic and don't profess to be one, but I read a LOT of them (shout out to Alan Sepinwall & Emily Nussbaum)
Honorary mention: The Bold Type, Claws, Game of Thrones (which is normally on my top 10, but this season was subpar), Insecure, BoJack Horseman, The Vietnam War, Real Housewives of New York, Dear White People, Feud, and The Handmaid's Tale.
This list is spoiler free!
So, without further ado, here goes:
1. The Leftovers
In 3 seasons, this show surprised me, moved me, unnerved me, sickened me, uplifted me, and made me feel things a television show has never made me feel. Its 3rd, final, and best season was biblical in proportion featuring everything from lions, orgies, divorce, suicide, obscure TV show references, the most haunting and soul-pounding Max Richter score, and a finale so wonderful I felt undeserving of its beauty. To say more would be to give away too much.
2. Crazy Ex-Girlfriend
There is no show I look forward to more on a weekly basis than Crazy Ex-Girlfriend. I am not being hyperbolic when I say it is absolutely brilliant. The plot doesn't always make sense, but its portrayals of romantic relationships, female friendships, sex, and mental health are realer than real, all via a variety of musical numbers.Rachel Bloom makes me want to sing "let's generalize about men" in the shower and scream "WHAT.MAN.DID.THIS?" upon finding an empty ice tray in the work freezer. Its quirky, its beautiful, and its grossly engaging.
3-11 IN NO PARTICULAR ORDER
Sweet/Vicious
While many things in 2017 sucked, the cancellation of Sweet/Vicious after just one season is one of the suckier things. A gem of a show that aired on MTV. Sweet/Vicious followed two very different college friends who pair up to take down sexual assault perpetrators on their college campus. The show handled sexual assault with nuance, compassion, and such magnificent care. Jules & Ophelia were vigilante heroines I was proud to root for and whose plights felt so real, so raw, and so special. I'm sad its run will end with 8 episodes, but I cannot recommend watching (and rewatching) them enough.
Superstore
There are only 2 people I know who watch Superstore: myself & Jessica Williams. I started it because I will 100% watch anything to includes both America Ferrera & Ben Feldman, but I continued to watch because of its charm, humor, and true sentimentality. It's a workplace comedy that also covers topics ranging from gun control, immigration, abortion, unionization, and health care by focusing on a diverse subset of individuals in the middle of the country. Buzzfeed recently ran a piece called How "Superstore" Turned Itself Into One Of America's Most Relevant Shows in which the author states " It's a sharp reflection of American political rhetoric and a pleasurable escape from the horrors of it." Superstore's humor lies in reality & sometimes even optimism rather than snark – and that is a breath of a fresh air.
Mindhunter 
When it was first announced that David Fincher would be creating a show about serial killer starring Jonathan Groff, my dear friend Morgan Ryan texted me: "is this your ideal show?" It did not disappoint. Mindhunter tells, it doesn't show. In that way, it already flipped the serial killer genre (if such thing exists) on its head. While Mindhunter is not the first show to tackle psychoanalysis of violent killers, it was the first I can think of that did so in a way that shined a true and honest light on the intersection of serial killers and toxic masculinity & misogyny. It's intentionality extended to gorgeous staging of key shots & incredible sound mixing during serial killer soliloquies. With star turns from Groff, Anna Torv (I've missed her), and especially Cameron Britton, Mindhunter was a must-see.
American Vandal
"Who drew the dicks" was a catchy tagline, but one that didn't entice me to watch at first – I thought I would find American Vandal too bro-y and unfunny. I was wrong. The mockumentary set out to answer the question of whether the expulsion of Dylan Maxwell for drawing dicks on the cars of his high school teachers was justified, and if Dylan didn't commit the act, who did? Instead, the mockumentary gave me a fascinating commentary on the documentary genre and my critical viewing habits when consuming such texts like Making a Murdered, Serial, The Keepers, etc. It also provided numerous laughs, unpredictable twists, and made me desperately want to know WHO DREW THOSE FREAKING DICKS.
The Good Place
The twist ending in the season 1 finale was the most shocking thing I'd seen on television since the season 2 finale of Alias. I wasn't sure what to expect in season 2, but the show has not disappointed. As a lover of Drop Dead Diva, I am all in on shows that highlight the heaven/hell paradigm in humorous ways, but The Good Place is the most unpredictable show on television. With full honesty and appreciation, I can say I have ZERO idea where it's going and what's going to happen, and I LOVE that. Add that to brilliantly written jokes and superb comedic performances from the entire cast, and The Good Place is a truly good show.
Big Little Lies
As someone who had read the original book by Lianne Moriarty, I knew what was coming – it didn't matter. Big Little Lies had so many things to love – a near-perfect soundtrack, architecture porn that would make Nancy Meyers so jealous, an earth-shattering performance from Nicole Kidman, and a focus on sisterhood and female friendships that felt needed in 2017. I'm not sure it needs a second season, but its original is a tour de force and honestly I don't think I can overstate how raw and amazing Nicole Kidman is in this…  she alone makes it worth the watch.
Full Frontal with Samantha Bee
It's no surprise to anyone that 2017 has made me pretty angry about a lot of things. No one has been able to articulate my feelings so perfectly, while also making my laugh my ass off like Samantha Bee. She has been the most consistent late night host when it comes to attacking Trump and his administration (specifically Jefferson Beauregard Sessions III). She also doesn't let her show devolve into just a weekly Trump-bashing; instead, Sam Bee has used her platform to highlight anything from the Mexican feminist movement to the Rikers Island Debate Project to the problems with field drug tests. So thank you, Sam Bee, for making me laugh and continuing to push me to fight for what's right, week in and week out.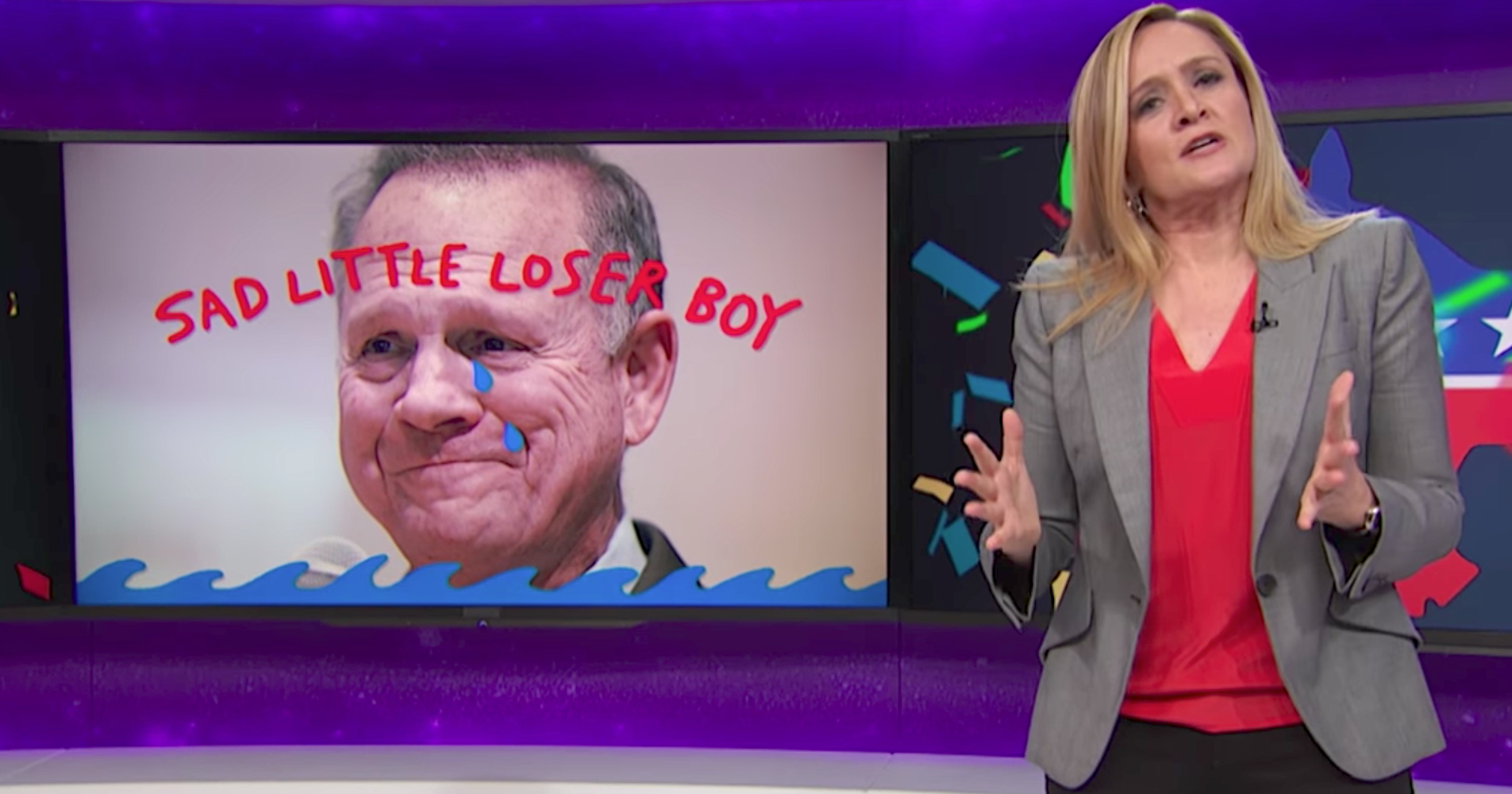 Alias Grace
The better of the two Margaret Atwood adaptations this year, Alias Grace follows the story of Grace Marks, accused & convicted of murdering her employer and his mistress. Grace is a truly unreliable narrator and as such she weaves a story that is both believable & not, both charming & manipulative, but 100% captivating. While not as outwardly and blatantly feminist as Atwood's other adaptation this year, Alias Grace's power comes from its subtlety and its quiet nuance, and nothing is as emblematic of both as Sarah Gadon's performance in the title role.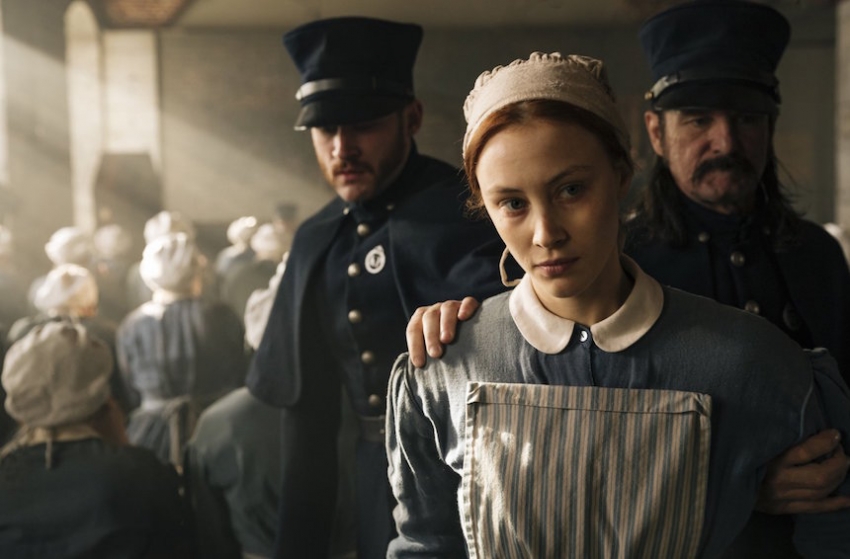 The Marvelous Mrs. Maisel
A late addition to the list, my expectations for The Marvelous Mrs. Maisel were HIGH. While uneven at times, I can unequivocally say The Marvelous Mrs. Maisel is, yes, marvelous. The show follows Midge Maisel, an Upper West Side housewife in the 1950s, as she pursues stand-up comedy after her husband left her high & dry. Midge Maisel is me, Midge Maisel is my best friends, Midge Maisel is my mom, Midge Maisel is so many women I know and so many women I love, which makes her an easy character to root for, identify with, and also get annoyed with. Rachel Brosnahan and Amy Sherman-Palladino favorite Alex Borstein handle the complicated scripts with expertise and brilliant comedic timing. But what sets The Marvelous Mrs. Maisel apart might be its opening scenes; sometimes singles takes, sometimes complicated montages, but always interesting and set to poignant and fantastic music choices, the opening sequences themselves make the entire show worth it.